News Archive for 2014
Or visit the FAHLC Latest News page.
Kerry McColgan Queen's Nurse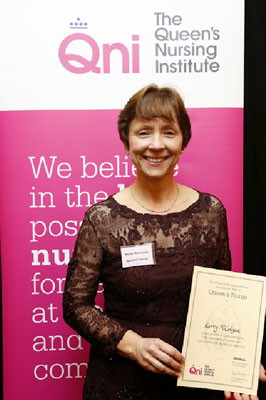 Kerry McColgan, specialist nurse at the Locality Health Centre, has recently achieved the prestigious title of Queen's Nurse (QN) in recognition of her work with young people and sexual health.
The title is given by community nursing charity The Queen's Nursing Institute (QNI). The title is not an award for past service, but indicates a commitment to high standards of patient care and continually improving practice.
Mark Graham, Locality Health Centre Chief Exec. said: "We are extremely proud that Kerry's continuing high quality service with young people has been recognised."
Added: 20th November 2014.
Important Changes to How We Handle Your Personal Data
If you are a patient at the Locality Health Centre, you should know that we will soon be required to supply your personal and confidential medical information to the Health and Social Care Information Centre (HSCIC). This information will be taken from the practice in a form that can identify you. The practice has NO choice but to allow the HSCIC to extract this information. However, individual patients can instruct their practice to stop the transfer of their data.
For more information on the reasons for this data extract and how to opt out of sending your confidential information please visit our Personal Data page.
Added: 5th February 2014.
Latest News
Two new projects: Food Clubs plus A Lifetime of Experience.
READ MORE