For Families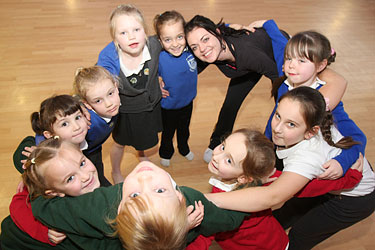 South Weston Children's Centre
The South Weston Children's Centre (SWCC) provides a range of services, support and advice to children (aged 0 to 5 years) and their families living in South Ward and adjoining areas.
Regular activities at the For All Healthy Living Centre include:
Parenting groups and support
Stay and Play sessions
Baby massage
Ante- and postnatal groups
Breast feeding support
Childminder network
Information on childcare, adult learning and employment
Family support
So, if you're a mum, dad, grandparent, childminder or other important family member... take a look at some of the activities on offer and come along!
To find out more about contact SWCC on 01934 427550.
Family Contacts
The For All Healthy Living Centre also works with family support services to provide safe and family friendly spaces for families to meet.
Latest News
Two new projects: Food Clubs plus A Lifetime of Experience.
READ MORE